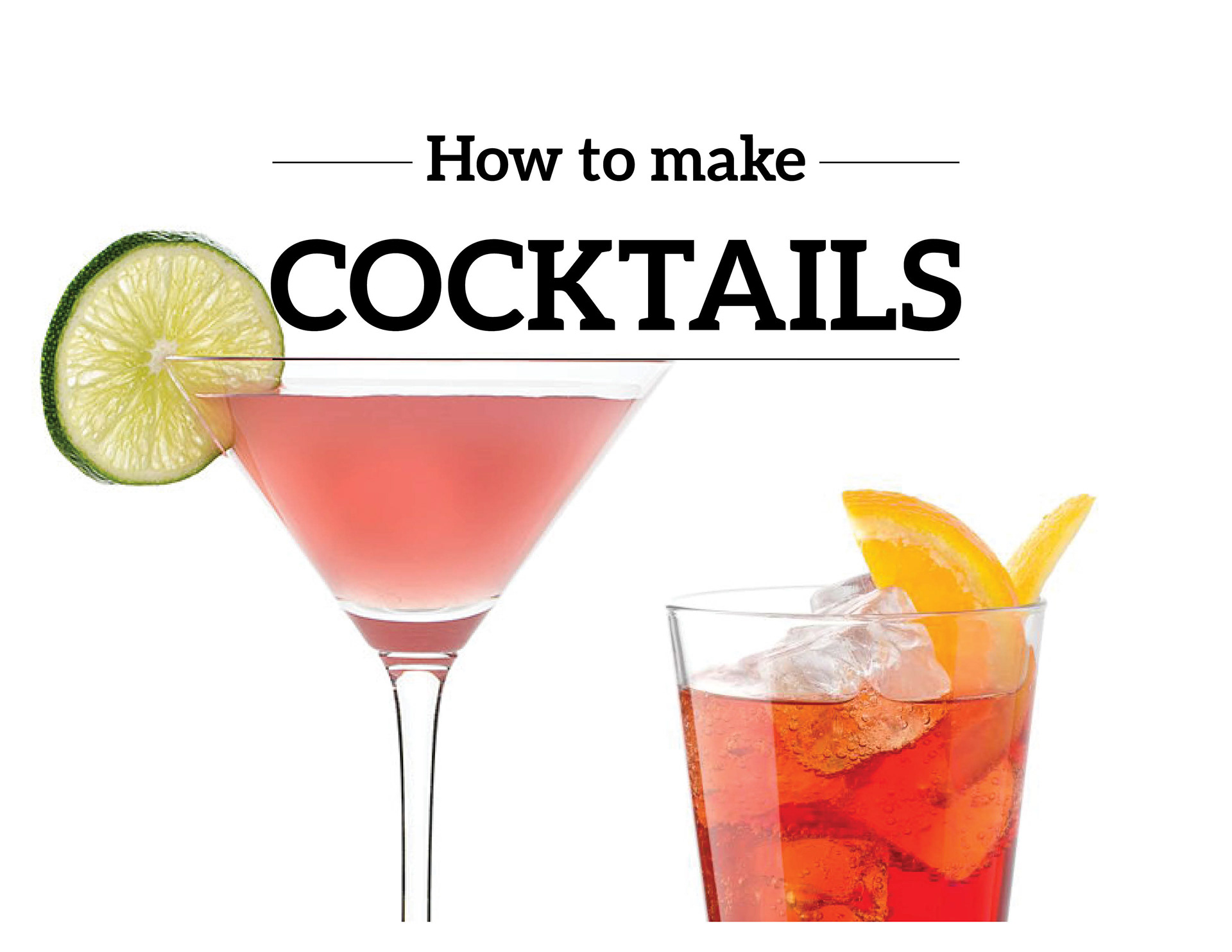 This app teaches step by step how to make cocktails. in users own pace. Users can search drink recipes by cocktail names,  flavors or ingredients that they already have at home or with their favorite ingredient. Also, this app has a secondary function to teach the history of the cocktail and what is the flavor of each one of its components.
This guide is for inexperience and regular cocktail markers who:
•  want to prepare their own cocktails with ingredients that they already have at home
• explore new recipes with their favorite ingredients
• explore possible combinations
• choose cocktails based on flavor but never know the name or what is the ingredients that bring a specific flavor.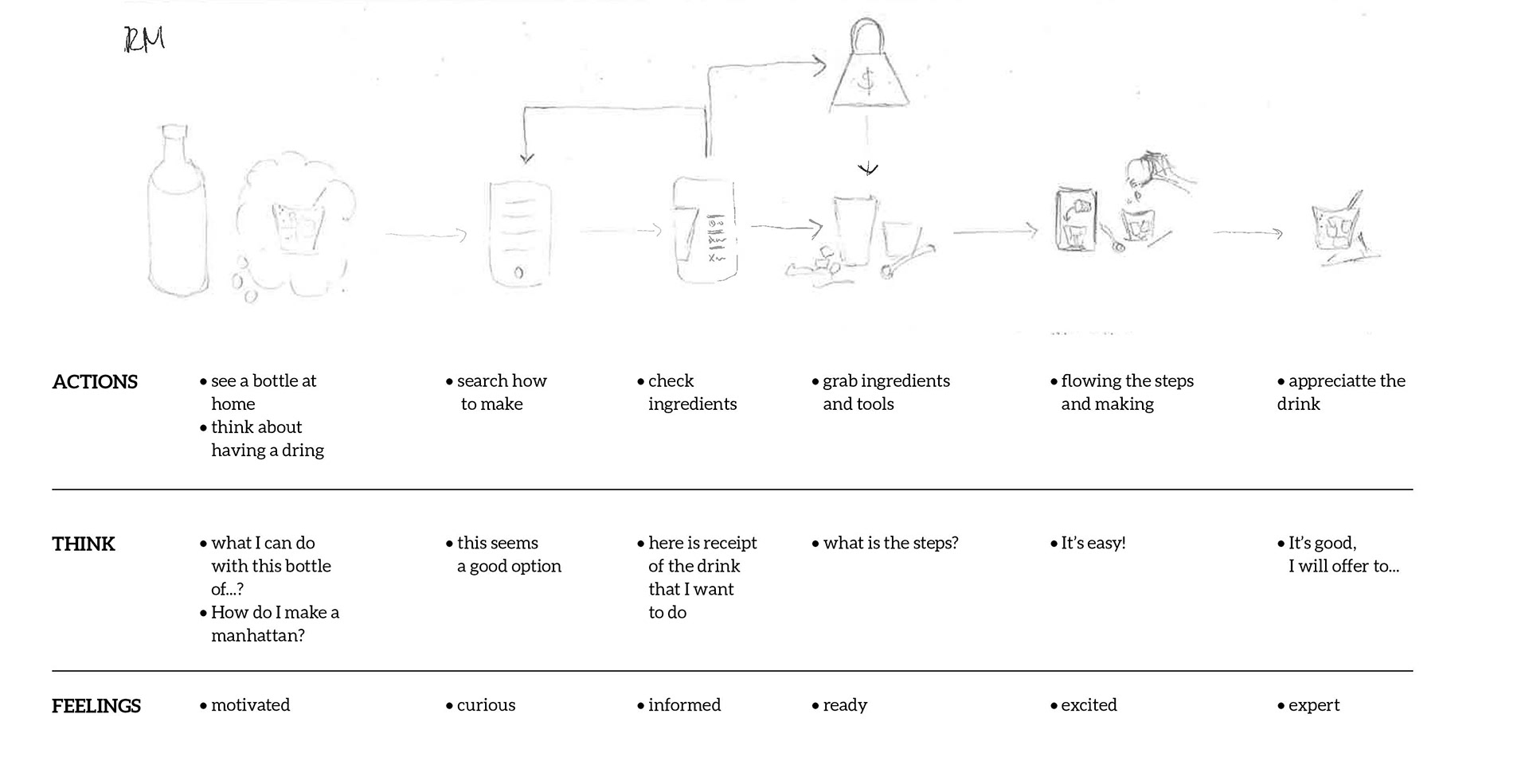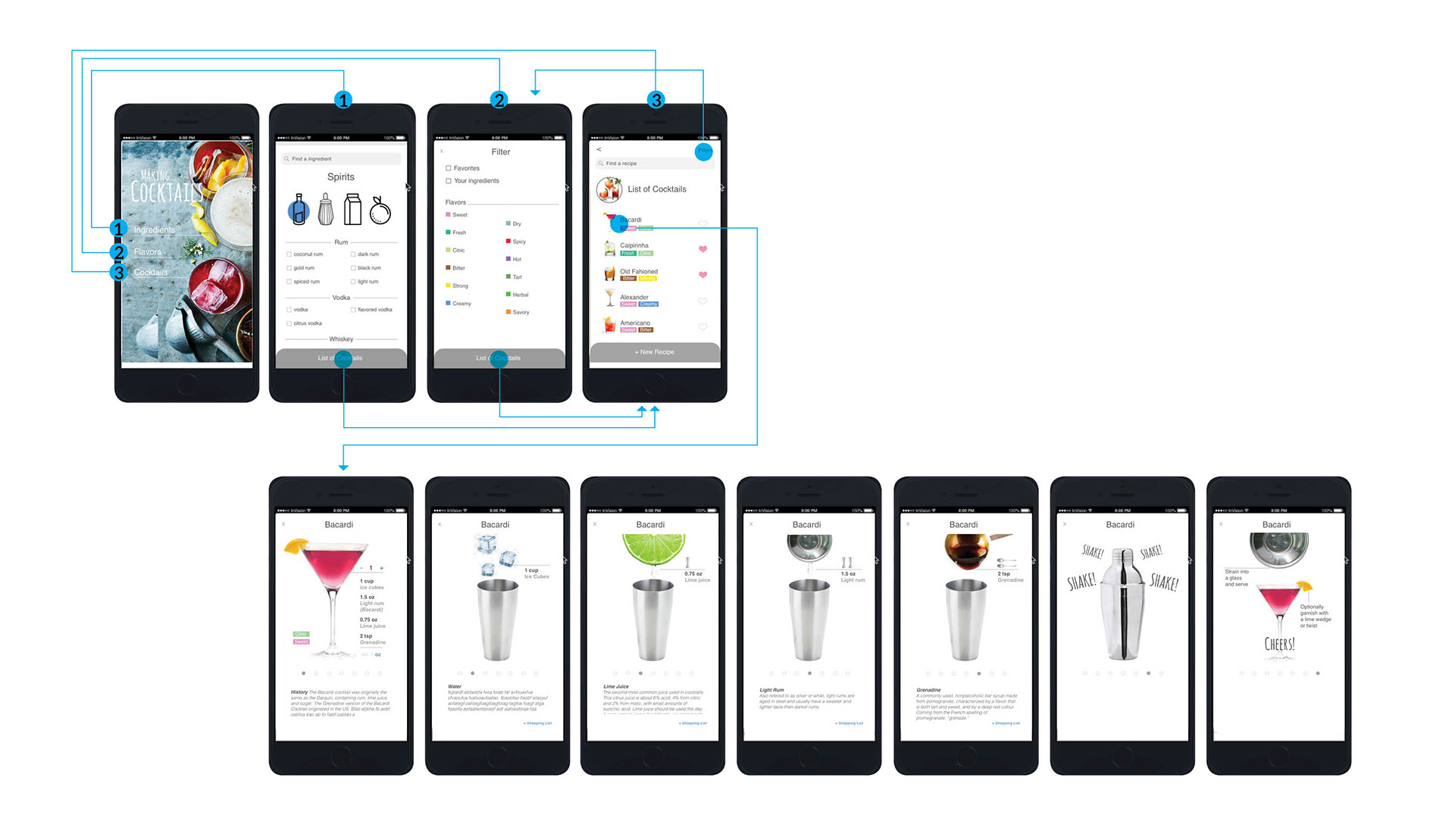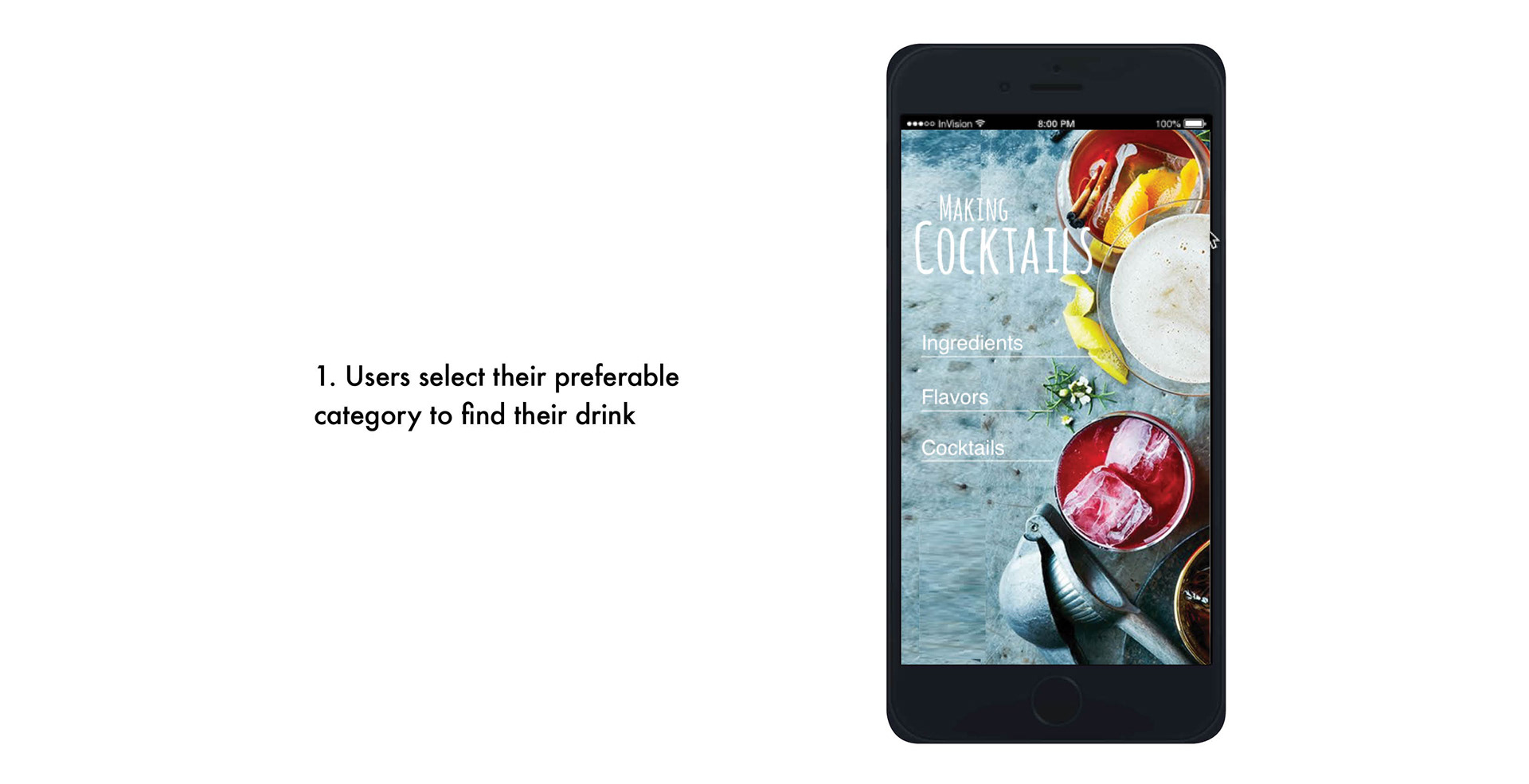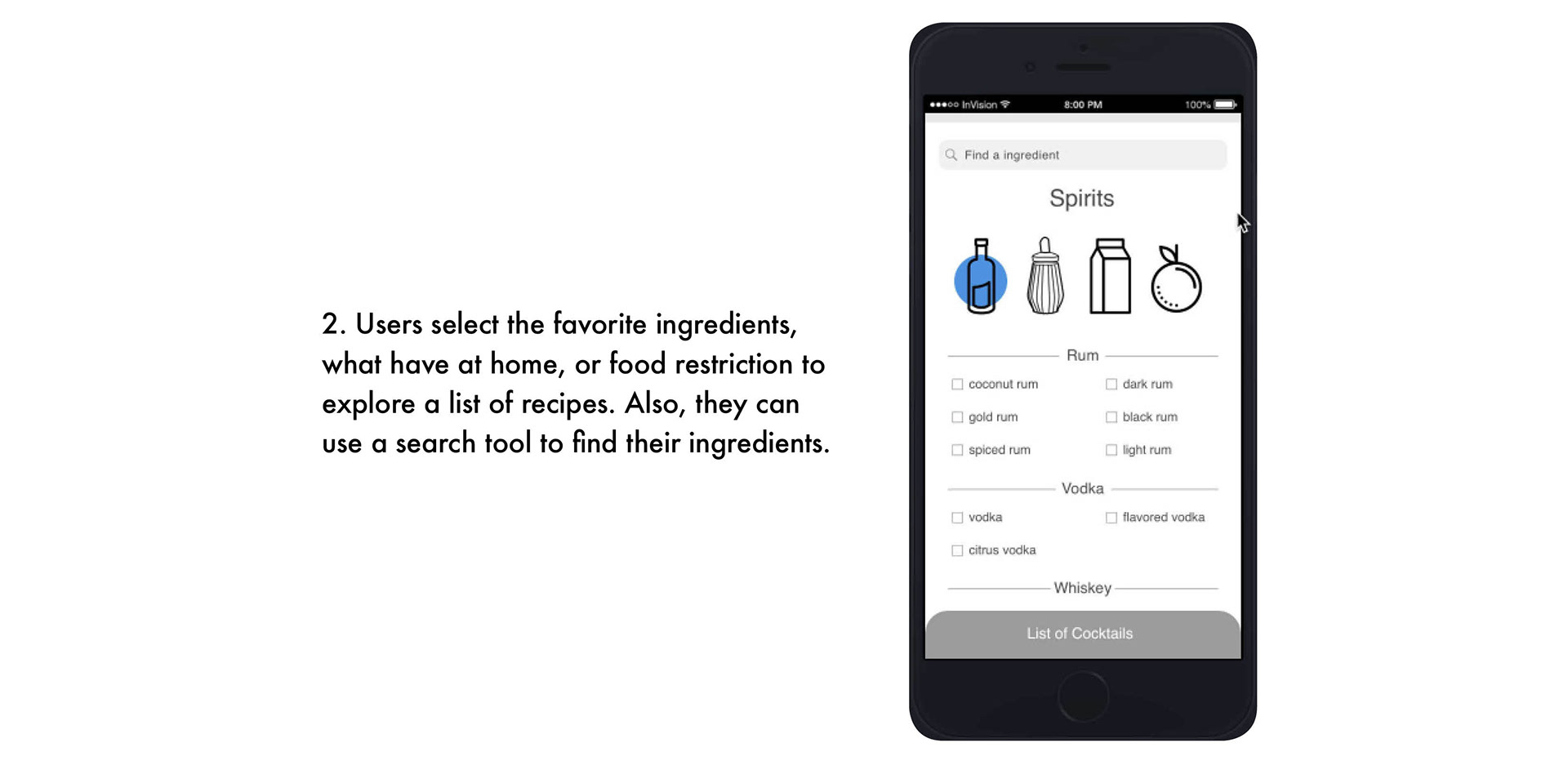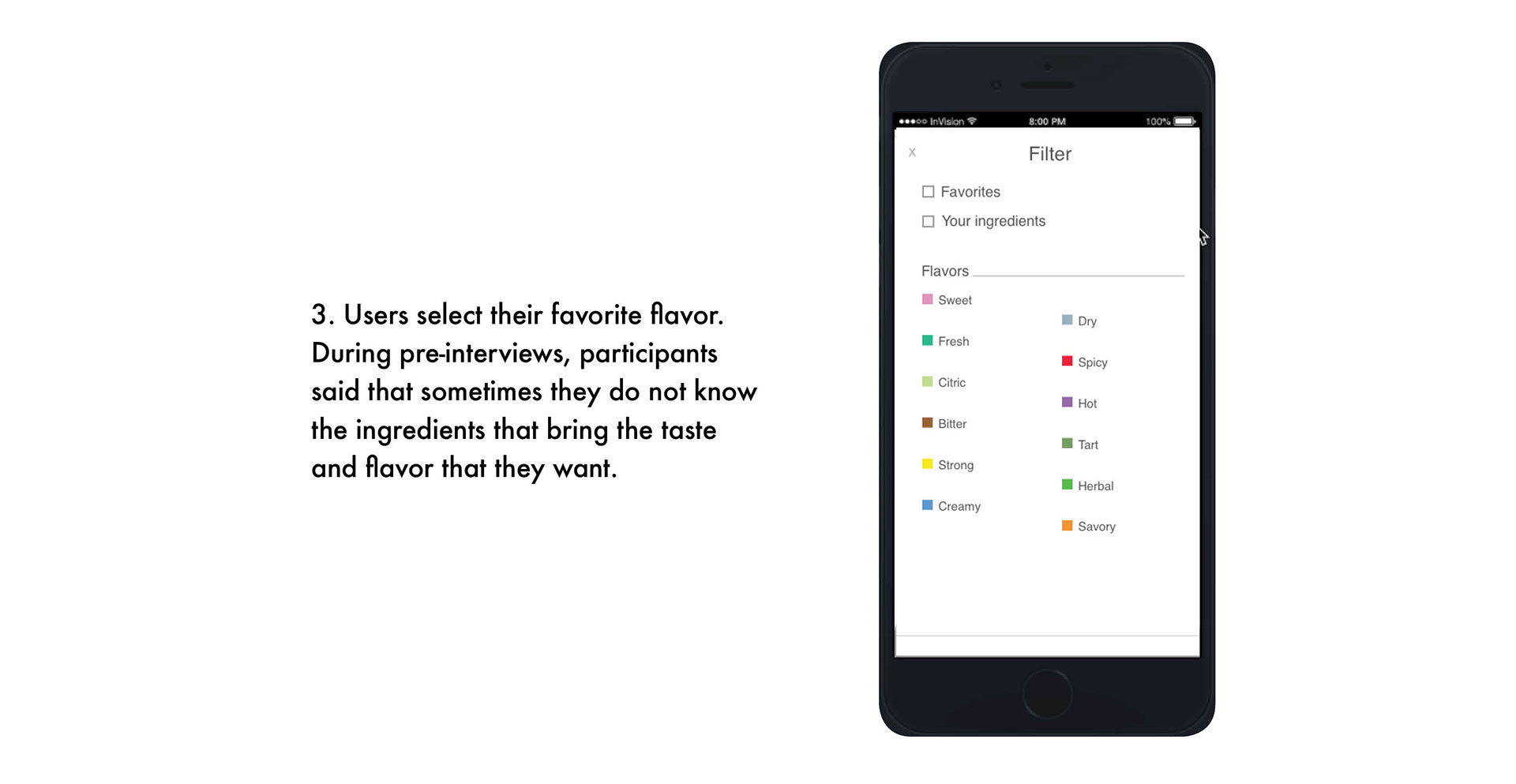 I tested a medium-high fidelity prototype with participants who usually drink cocktails. Also, I evaluated the steps with a bartender.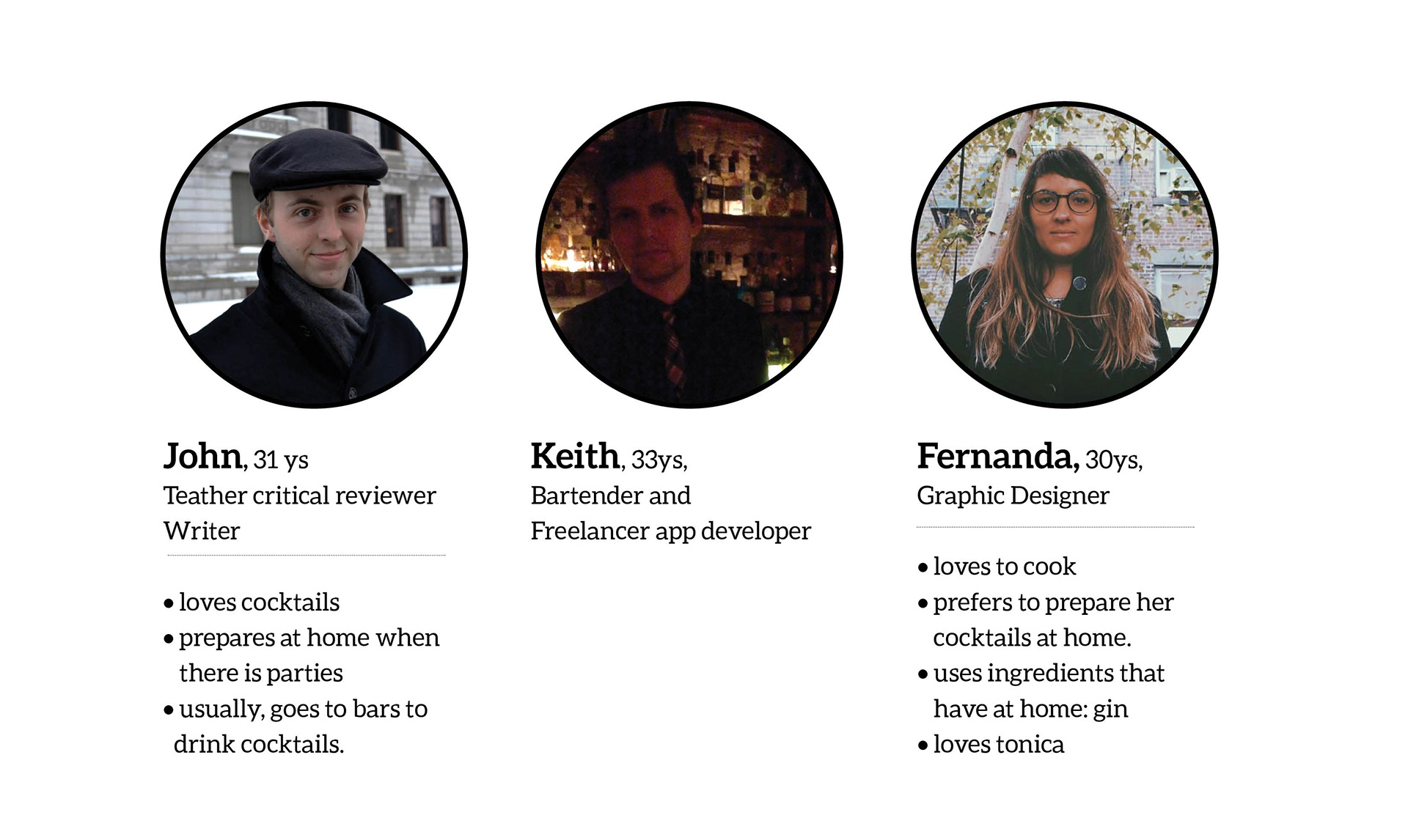 KEY FINDINGS


• The step how to prepare are clear
• They like that they can change Oz to milliliter
• Dots inform how many steps they have to complete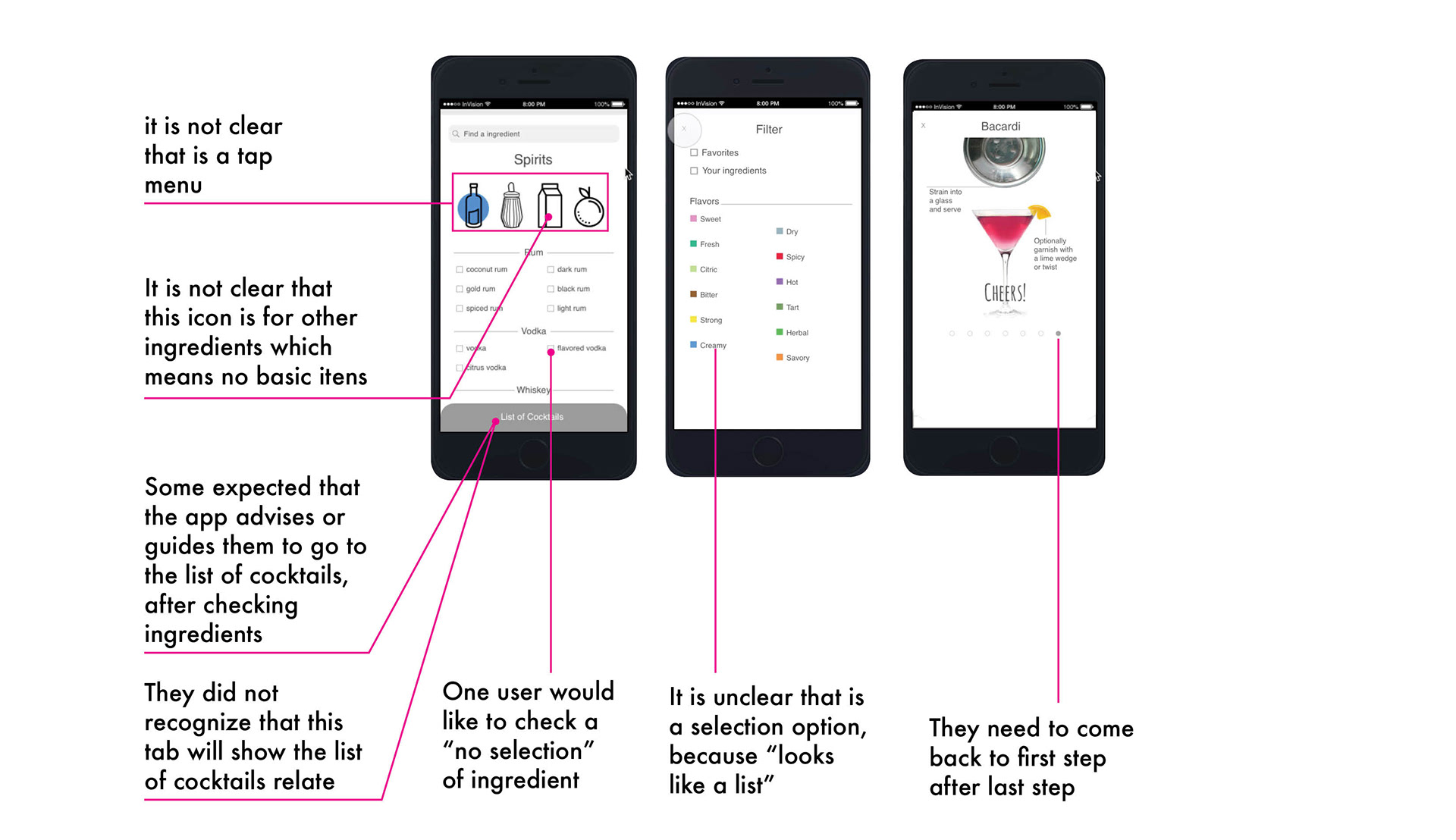 New usability test to check if the modifications are enough and test a new flow.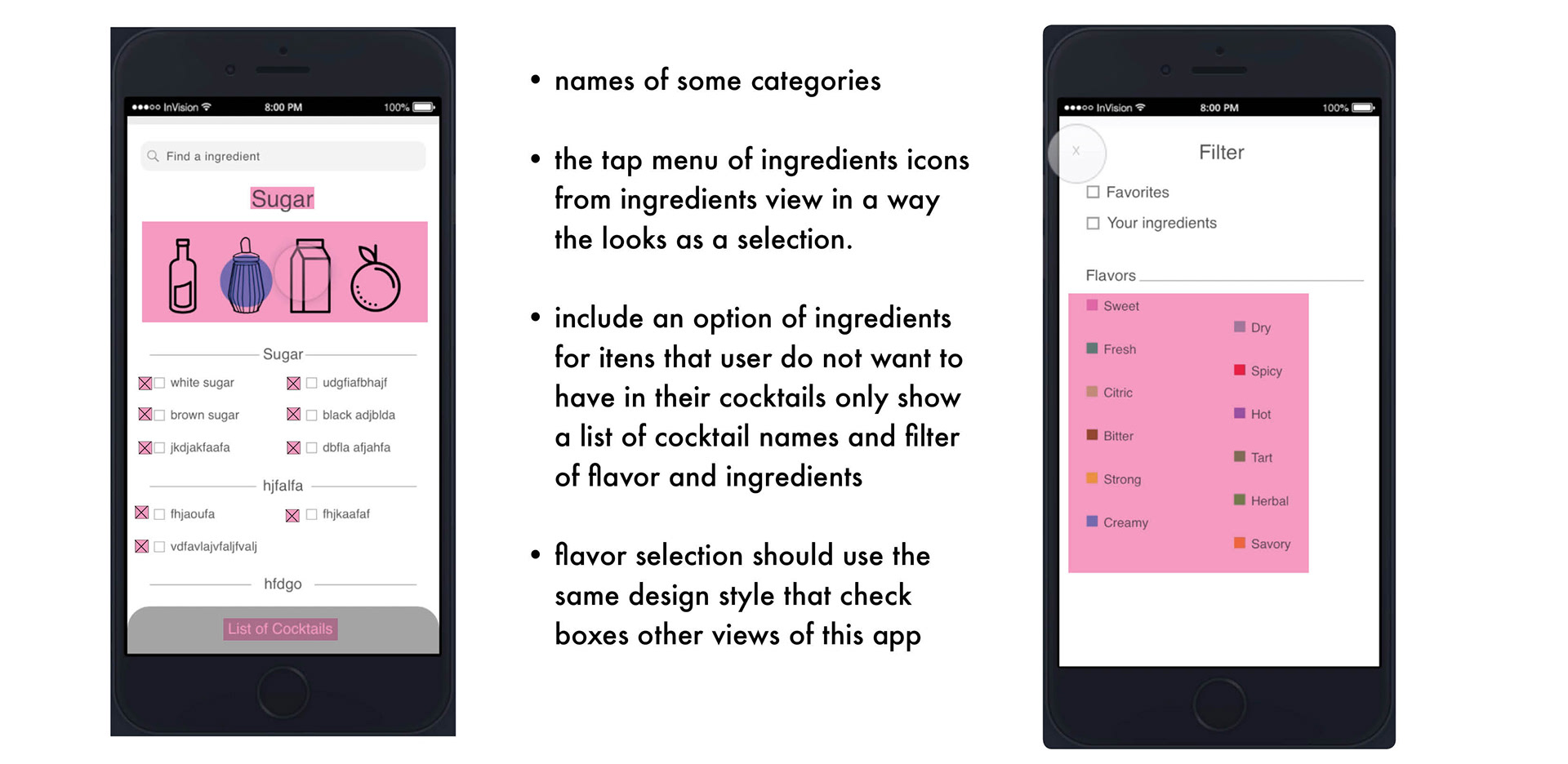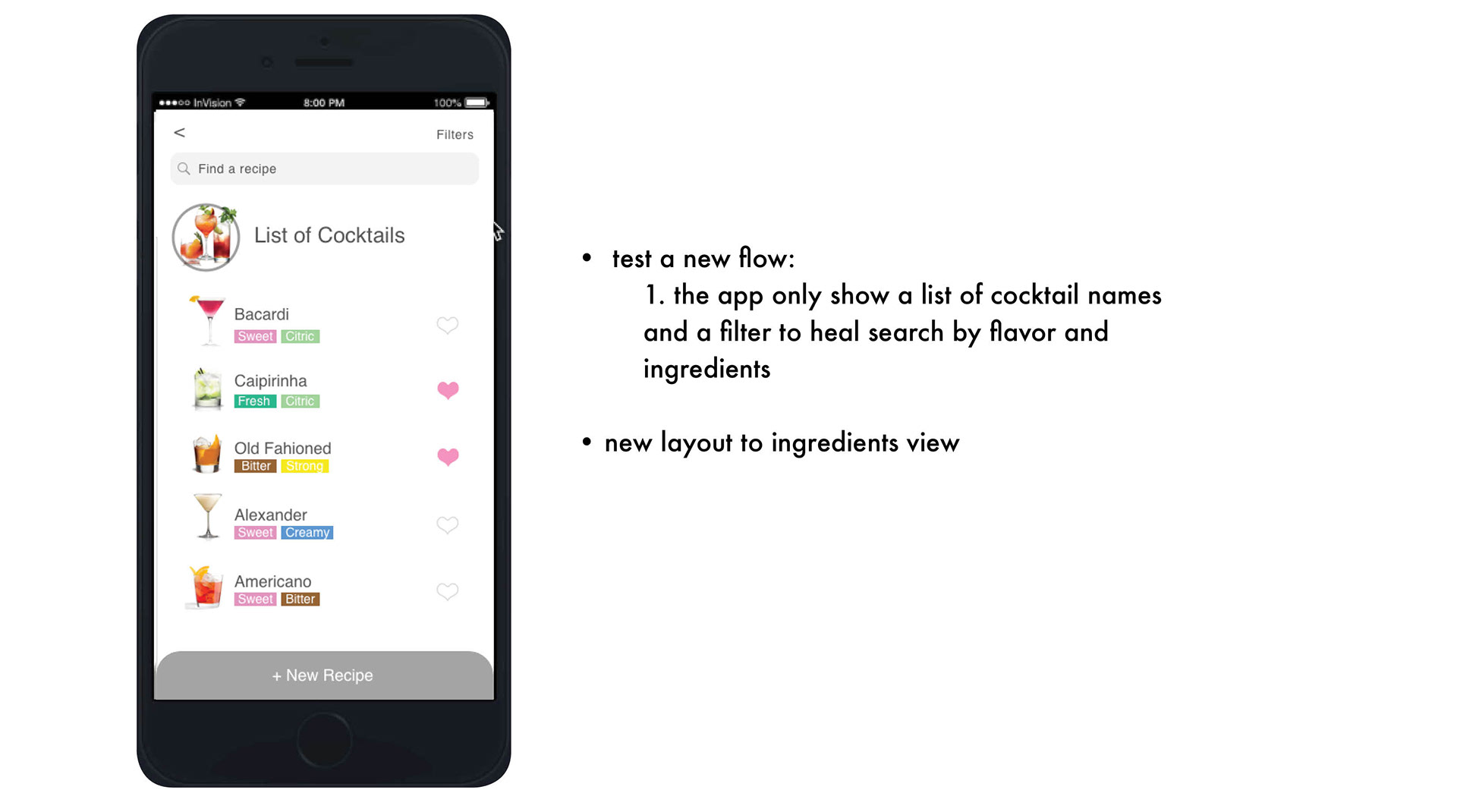 • Importance of nomenclatures
• Habits of navigation that user already have
• Areas of tap and swipe should be big
the problem of testing in a medium/high fidelity prototype, for example, they expected that a check  mark in the ingredients boxes when they tapped them.
• Clarify my goal of testing before interviewing
• The quality of feedback change when users only go through the steps of making cocktails than actually making
If you want to give your feedback go to https://invis.io/PAFYHSSFYU7