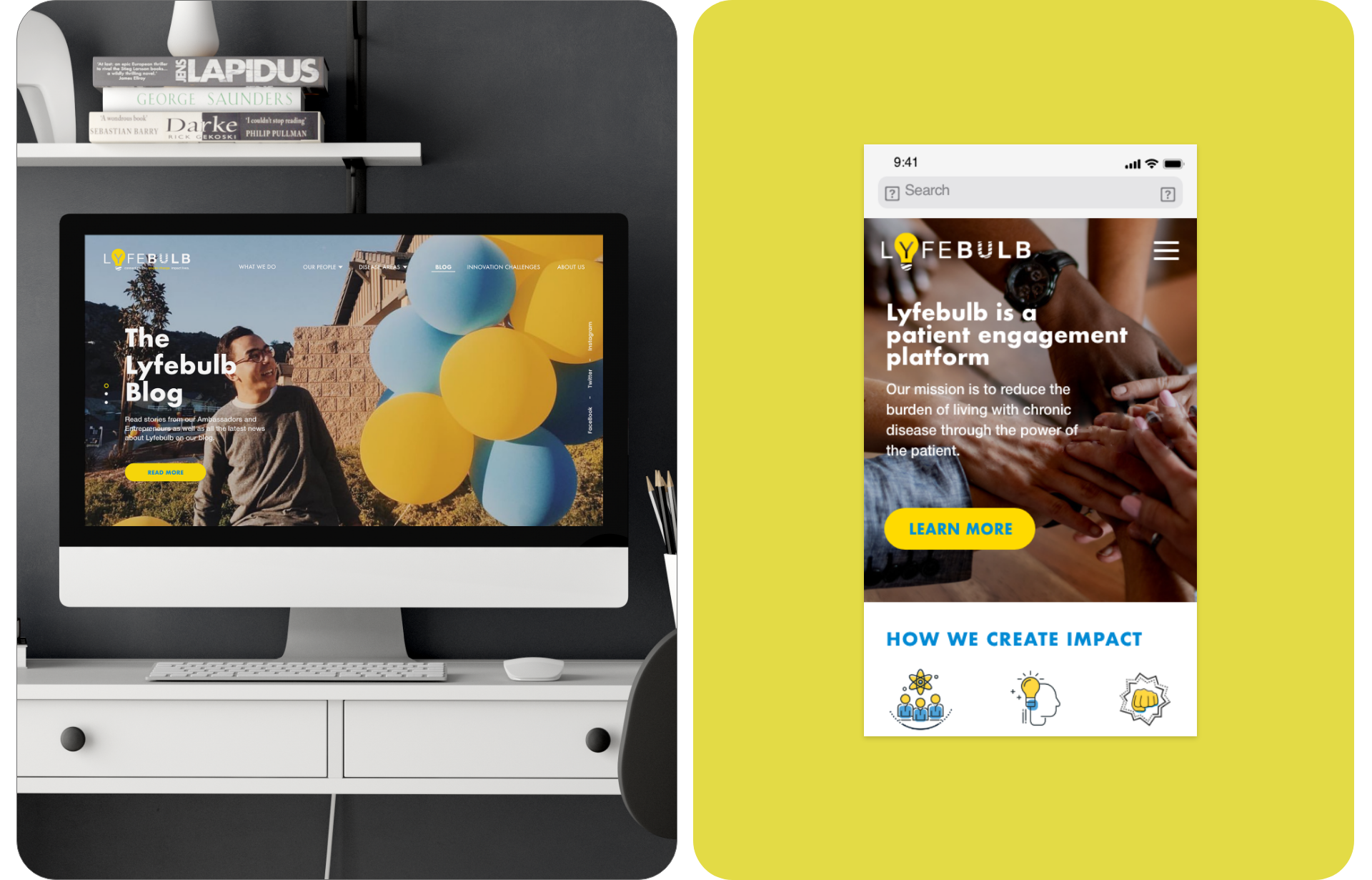 A Website Redesign Project
Lyfebulb is an empowerment platform to help patients to reduce the burden of those living with chronic disease. We promote education, innovation and connectivity among patients, entrepreneurs and pharma companies to help patients overcome their needs.
As a Product Designer at Lyfebulb, I've had the opportunity to wear many design hats – User Research and Strategist, UX/UI Designer, and Illustrator. In this project, I focused on content strategy, user experience, information architecture, and visual design.
Categories 
Responsive Website
Role 
UX/UI Designer, 
Strategist
Collaborators


Kinza 

(supervisor)

,
Katie 

(Community Manager)

,
Jamie

 (Director of Partnerships)


Karin and Leslie (

PM)
1. Improve the user experience on mobile and desktop interaction
2. Clear communicate Lyfebulb's mission, resources, and services
3. Design for the content expansion and navigation
4. Increase autonomy of staff members to upload content
5. Apply a fresh brand aesthetic  
Patient Ambassador
Who:
Patients and active advocators about their diseases area. They are usually social influencers.
What they do:
Write posts for Lyfebul's website and their own social media about how they cope with their disease challenges and overcome them.
Goals:
help the community and acquire follows 
Where:
Lyfebulb's Blog page
Patient
Who:
Community compound mostly with the ambassadors followers, patients and caregivers.
What they do:
Read blog post mostly on mobile and on desktop
Goals:
Look for support, resources, and inspirational lifestyles or alternatives to help them and their loved ones to cope with their conditions. 
Where:
Lyfebulb's Blog page
Entrepreneurs
Who:
Patients or caregivers who developed products to cope with their/loved one medical condition.
What they do: 
Fill up innovation challenges forms
Goals:
Look for promote their products and partnerships to invest in their idea 
Where:
Innovation challenge's pages
Who
: Pharma companies which develop medical services and products.
Goals:
support initiatives to help the community and to find about the patients unmet needs 
Where:
Workshops and innovation challenges
Innovation Challenge Page
DOCUMENTING INTERACTIONS

Patients Navigation
Most of the patients find the blog posts when the ambassador also posts this content on their personal social media. How might we help users to find other content in the website? How might we incentive ambassadors to write new blog posts more often?
All the communication about the submits and workshops are verbal or through emails and there was not a direct link to a landing page with all submits nor a page that displayed Lyfebulb product offerings. How might we facilitate the staff routine and create more partnership opportunities?
I hosted a few sketch sessions and design reviews where I encouraged stakeholders and members from other departments to ideate and review design solutions. I explored different iterations of low fi wireframes – starting from digital sketches, due to the lockdown.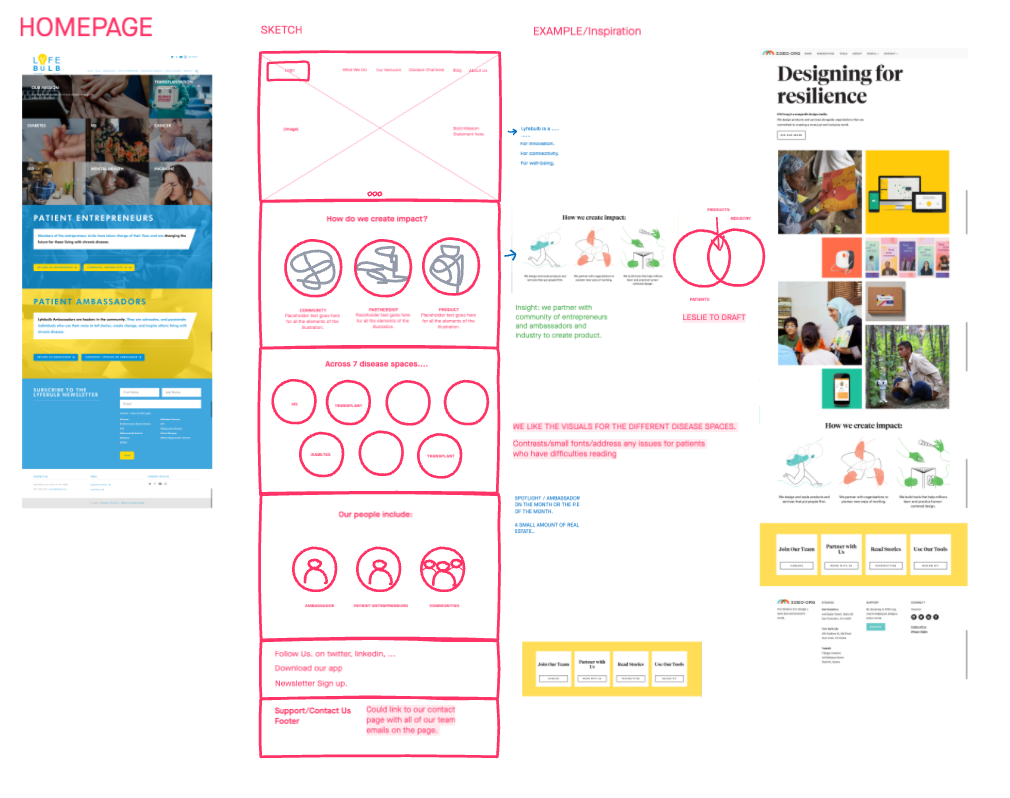 The small team of this startup (the community partner, partnership manager, designer, and developer) manage and publish the content on the platform. Considering all their daily tasks, I wanted to make uploading content a straightforward task. I designed:(1) a modular and flexible grid, (2) components to make the production scalable and consistent, and (3) creating an iconography library to facilitate production and maintain brand consistency.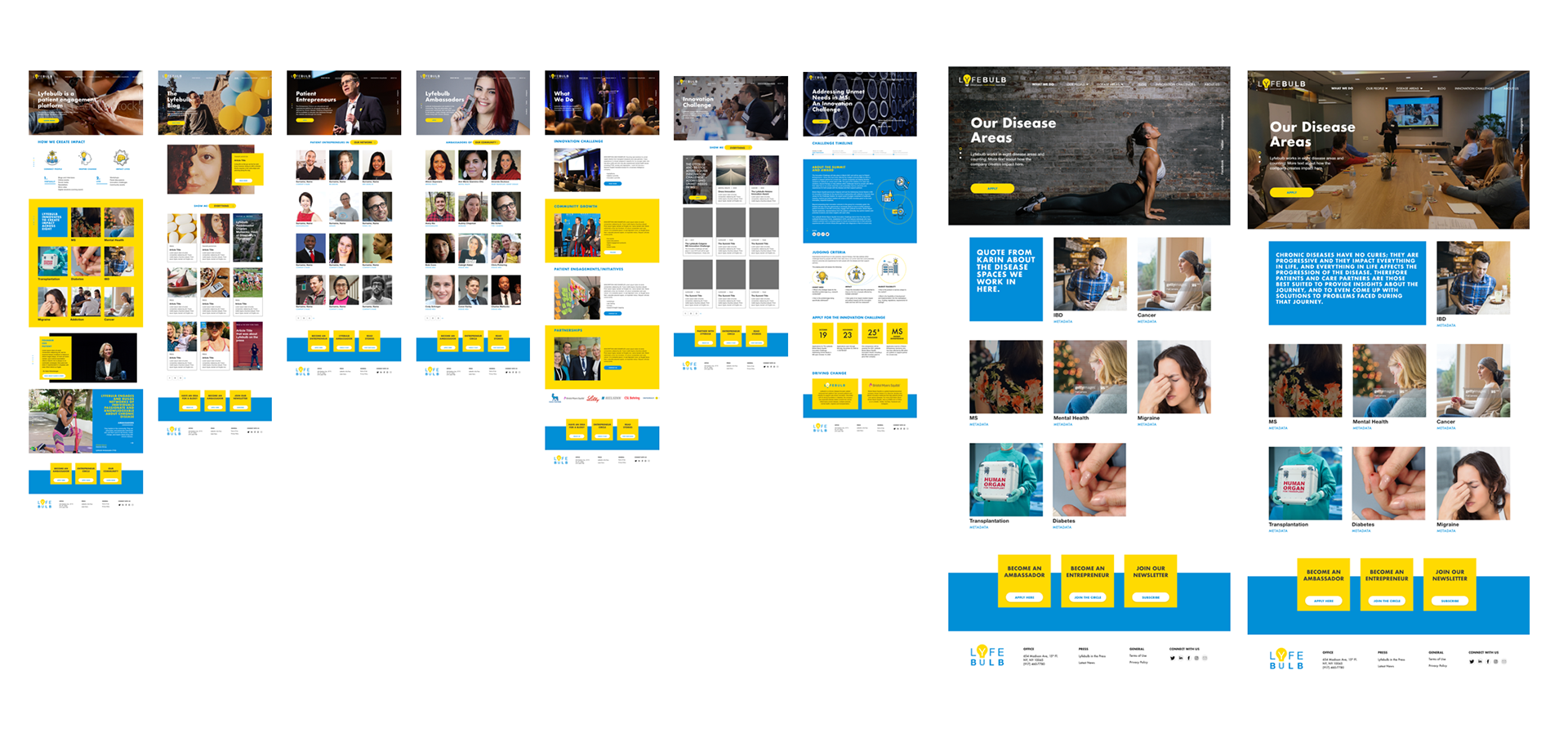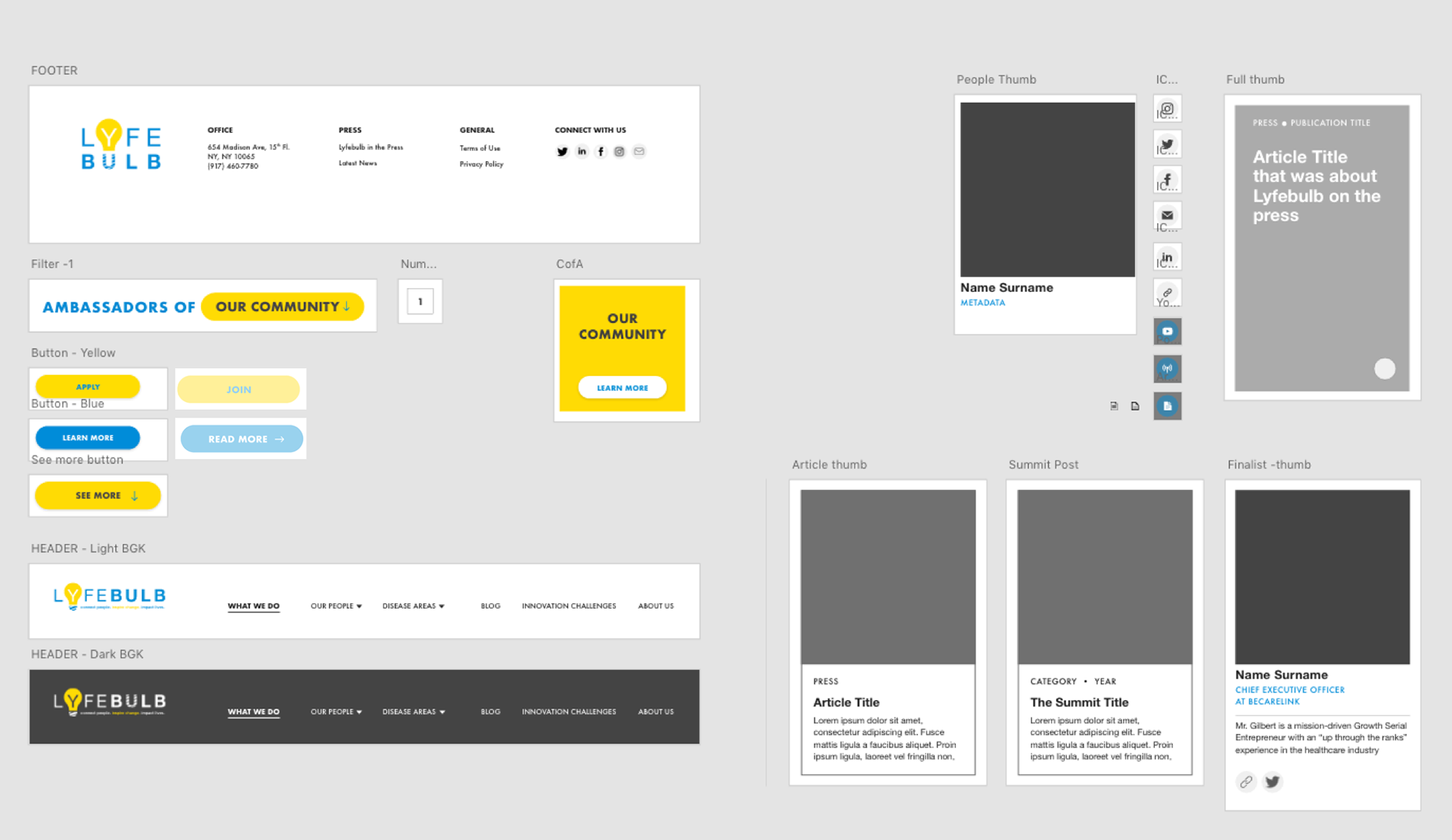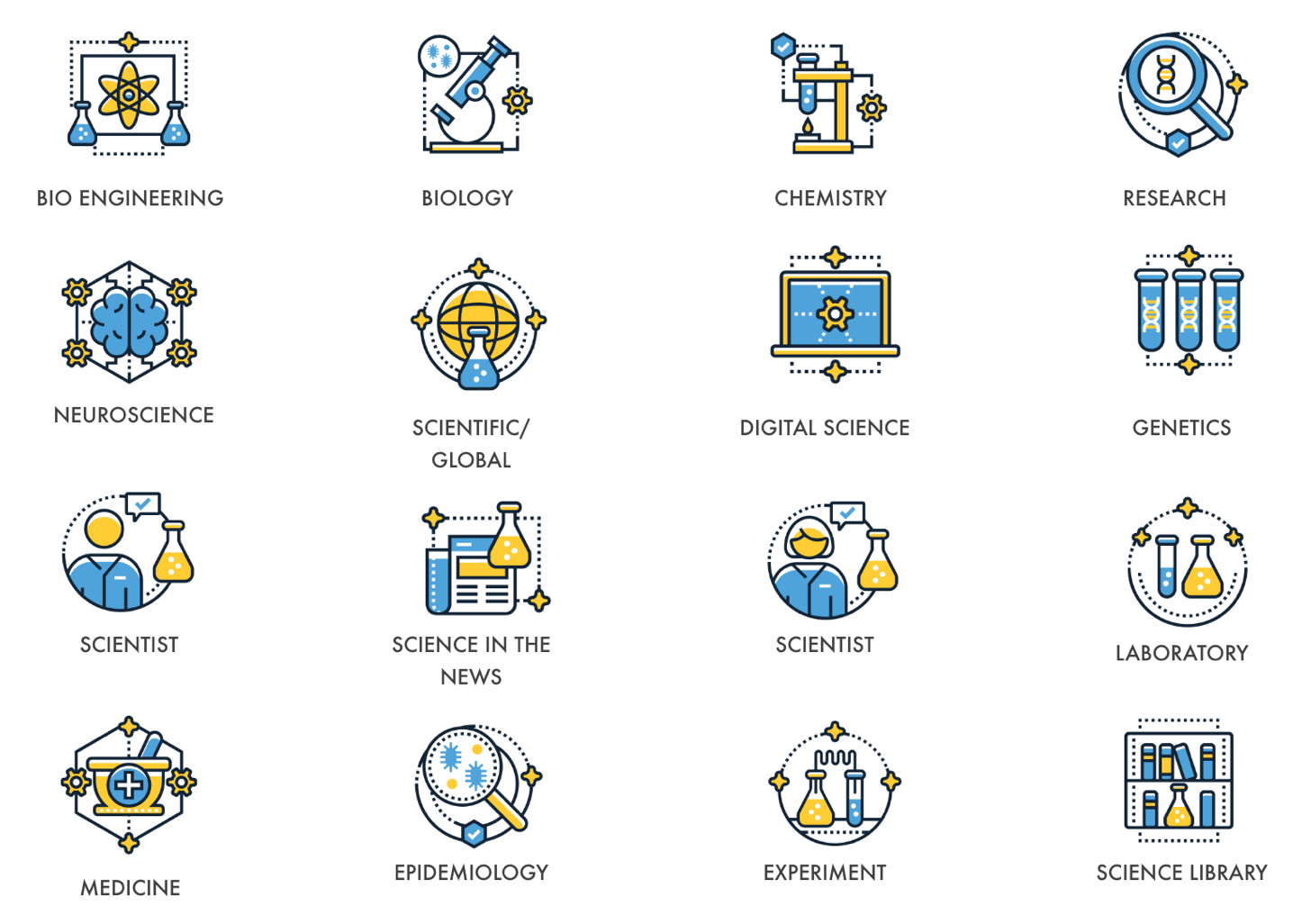 Color Palete and Typography
​​​​​​​